Looking to Sell?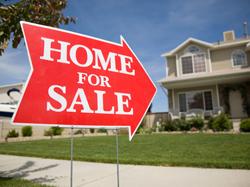 Selling one of your most valuable assets is a daunting task and this is exactly what I am here to help you with.
Here's what what my Sellers say:
"Fred is professional and available 24/7 " he worked very hard for me at all times. We sold the house Christmas day! Fred is honest, hard working, polite, patient, prompt, well dressed, and a pleasure to work with. His advice was sensible and always bang on. I found him very positive and his methods reduced my stress level several times. I highly recommend him and his clever ways to all friends, relatives, and anyone selling or buying a home is this forever changing market!"
Cal McCarthy 
The first step is to contact me so that I can share the "Disclosure of Representation in Trading Services" form with you. Once you understand the type of representation you would like, we can get started. If you choose to be a "Represented Client", you can fill out our selling form below and we will get back to you with a comprehensive market evaluation to help you figure out how we can obtain the best possible price for your home! If you are not looking for representation, you are advised not to share any confidential information or information that could be used by a Buyer I represent to benefit us in a negotiation on your property.
Seller Statistics
63 percent
of recent homebuyers, and
39 percent
of purchase intenders said they visited a home they first saw on the Internet.
25 percent
of recent home buyers said they bought a house they first saw on-line.
21 percent
said they contacted a REALTOR® they first found on-line.
Source: IPSOS-Reid Study
Quick Contact
Fred Brome
Personal Real Estate Corporation, RE/MAX Westcoast
Mobile:
604-671-0506
Email:
fred@fredbrome.com