Congratulations! You are ready to buy a home.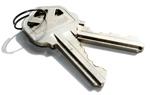 Buying a home is one of the single largest purchases an individual or family will ever make and I am here to ensure that the process is as smooth and pleasant as possible. The first step is to contact me and I can provide you with a form that explains the different ways that the Real Estate Council allows us to deal with the buying process.
If you choose to be a "Represented Client" of mine, all you need to do is fill out the form below or simply get in touch with me and I will help you find your dream home, loft or any style of dwelling you are interested in.
Buyer Testimonials
"Fred has been our Realtor of choice in Richmond for our last five real estate transactions. Each time he has been the consummate professional, pricing our homes perfectly and selling them quickly. He has also been extremely patient with us on the buy side. Fred always made sure we offered on the right home, not just the first one we saw. Fred Brome is trustworthy and carries himself with a positive attitude that takes away some of the stress of buying and selling homes. No one knows the Richmond market better than Fred. We recommend him without hesitation."
 Jamie & Peter Tolensky
"Fred's market expertise and patience to find us the right home were a huge asset. His enthusiasm and commitment over several months was unwavering throughout the sale of our previous home and the successful purchase of our new home. We highly recommend him and have very much enjoyed working with Fred."
 The Macdonalds, Richmond BC
Quick Contact
Fred Brome
Personal Real Estate Corporation, RE/MAX Westcoast
Mobile:
604-671-0506
Email:
fred@fredbrome.com